CONNECT is an experience in innovation and future thinking. It brings together the greatest minds in tech, leaders in the industry, builders, dreamers, and creators in an environment where they can inspire and empower their colleagues and peers to achieve their own professional goals.
This year the flagship WWCode CONNECT event took place April 29th at Twitter HQ in San Francisco, CA. Over 700 tech professionals attended, and the event was covered via social media, where thousands more were able to follow along and get a sense of the power and importance of this catalytic event.
WWCode CONNECT 2017 started off with an opening keynote speech given by WWCode CEO Alaina Percival, and WWCode VP of Partnerships and Business Development Jennifer tacheff.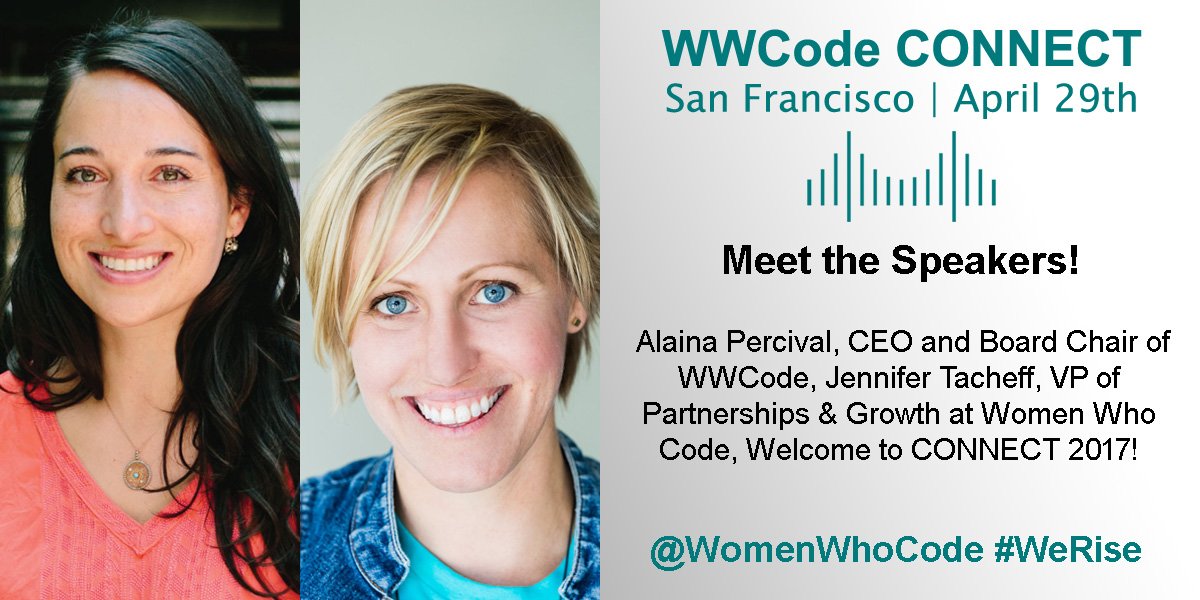 One of the great things about WWCode CONNECT 2017 was its ability to, well, connect people. Engineers from around the world came together to share ideas, make new connections, and inspire one another with ideas that have the potential to shape the future.
Then the workshops and speeches began with diverse topics ranging from Big Data and AI, to this charmingly functional panel on how to build your own pokedex.
Lily Chang, VP of Engineering at VMware; Mimi Hill, Engineering Director, Product Globalization at VMware gave a fireside chat entitled Engineering for Good.
Kaylyn Gibilterra, Software Engineer at Capital One hosting a workshop entitled "Graduating to Go"
Jennifer Fraser, Director Data Center Engineering at Twitter giving a Keynote speech on The Physics of Big Data
WWCode Radio was broadcasting live from the CONNECT 2017 Conference.
WWCode CEO and Board Chair Alaina Percival speaks about the importance of diversity and inclusion in tech.
WWCode Sr. UX Developer and Core Team Member Kaitlyn Hova introduces the audience to synesthesia.
A talk about robots and internet security.
The partner companies that made WWCODE Connect 2017 possible had a pavilion set up where they could interact with attendees.
Women Who Code's Global Leadership Director, Joey Rosenberg gave the closing keynote speech.
We want to say a huge thank you to all of the sponsors that made it possible for us to hold WWCode CONNECT 2017. Without your help the inspiration, the energy, the excitement, and the good that came of this conference would not be possible. THANK YOU!
We'd also like to give a special thank you to the many volunteers and leaders who selflessly dedicated their time, efforts, and talents to keep CONNECT 2017 going. You guys are amazing and the whole community owes you a debt of gratitude.
SEE YOU ALL AT CONNECT 2018!